PLAN FOR UPCOMING EVENTS
Take a look and see what we're up to this year at Archer Vineyard and be sure to check in regularly or follow us on Facebook for the latest updates!
---
October 2018
Harvest Celebration
12:30 PM to 4:30 PM
Sat, Oct 27, 2018
Venue:
Archer Vineyard
We invite you to bring friends, a picnic, and celebrate the end of our 2018 harvest work.
Featuring live music by Steve Hale from 1-4pm.
Ideas for holiday pairings and gifts from our favorite vendors, Vollie Austin toffee, Eggiman Farms jams, Bella Bevanda candles, Long Brewing, and more.
Painting Botanicals & Grapevines
1:00 PM to 3:30 PM
Sat, Oct 27, 2018
Venue:
Archer Vineyard
CLICK ON THIS ICON TO GET YOUR TICKET NOW!
Painting Botanicals & Grapevines:
Come enjoy a glass of wine and dive into some art-making with international artist Catalina Garreton! Catalina will lead us through an intro to watercolor painting, finding subjects and inspiration from the beautiful grounds of Archer & seasonal blooms. No painting experience necessary and all levels welcome and encouraged. You will leave with a pair of 8"x10" botanical paintings ready to frame or gift to someone special for the holidays.
October 27, 2018
1-3:30pm
$75, all materials and glass of Archer wine included.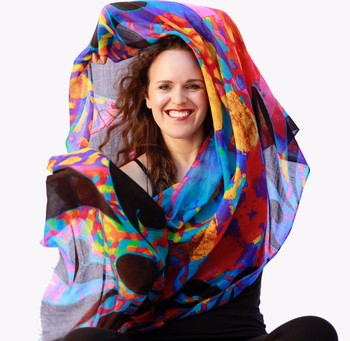 Artist Bio:
Catalina Garretón is an internationally acclaimed artist and textile designer whose work has been featured in juried exhibitions & galleries across the U.S. as well as in Barcelona, Spain. After receiving her BFA in painting from the University of North Carolina-Chapel Hill, Catalina lived in Santiago (Chile), San Francisco and Barcelona and now calls Portland home.
Her mission in creating art is to share joy and gratitude through bold color, and to encourage others to find and celebrate their own self-expression. She finds inspiration from exploring the layers of human connection, the emotion in nature, as well as the structure and patterns found in cities.
She has completed two artist residencies, one in Penedes, Spain ("Mas Els Igols") following her teaching at Estudio Nomada's summer intensive in Barcelona; the second in Salida, Colorado at "Terraphilia," created by biologist and writer Susan B. Tweit and her late husband, sculptor Richard Cabe celebrating "an intrinsic affection for and connection to the Earth and its community of lives." She has been a guest art teacher in Colorado and North Carolina public schools, and is a celebrated speaker at community events that honor the importance of self-expression.
Check out her instagram @catalinagarreton